IHOP 1802 Pkwy
Restaurant Hours
Tuesday
06:00am

-

03:00pm
Wednesday
06:00am

-

03:00pm
Thursday
06:00am

-

03:00pm
Saturday
06:00am

-

03:00pm
IHOP 1802 Pkwy
Whether you're hungry for one of our popular breakfast items or looking for lunch, dinner, or late night dining ideas near you, your IHOP® location at 1802 Pkwy in Sevierville is just around the corner and ready to serve. View dinner, lunch, and breakfast specials in Sevierville or call to hear what's new!
Known for being a favorite American family-style restaurant serving delicious breakfast and brunch, we now proudly offer takeout and delivery options (through delivery partners) in most areas. Call (865) 429-3925 and ask about IHOP 'N GO.
IHOP's New Alcohol Menu
Serving Drinks Near You on 1802 Pkwy, Sevierville
IHOP is your local restaurant serving alcohol in Sevierville, TN, with a new Bubbles, Wine & Brews alcohol menu! Enjoy your brunch with a popular drink like a refreshing mimosa, or lunch and dinner with a glass of wine, champagne, or beer. See our new alcohol menu near you.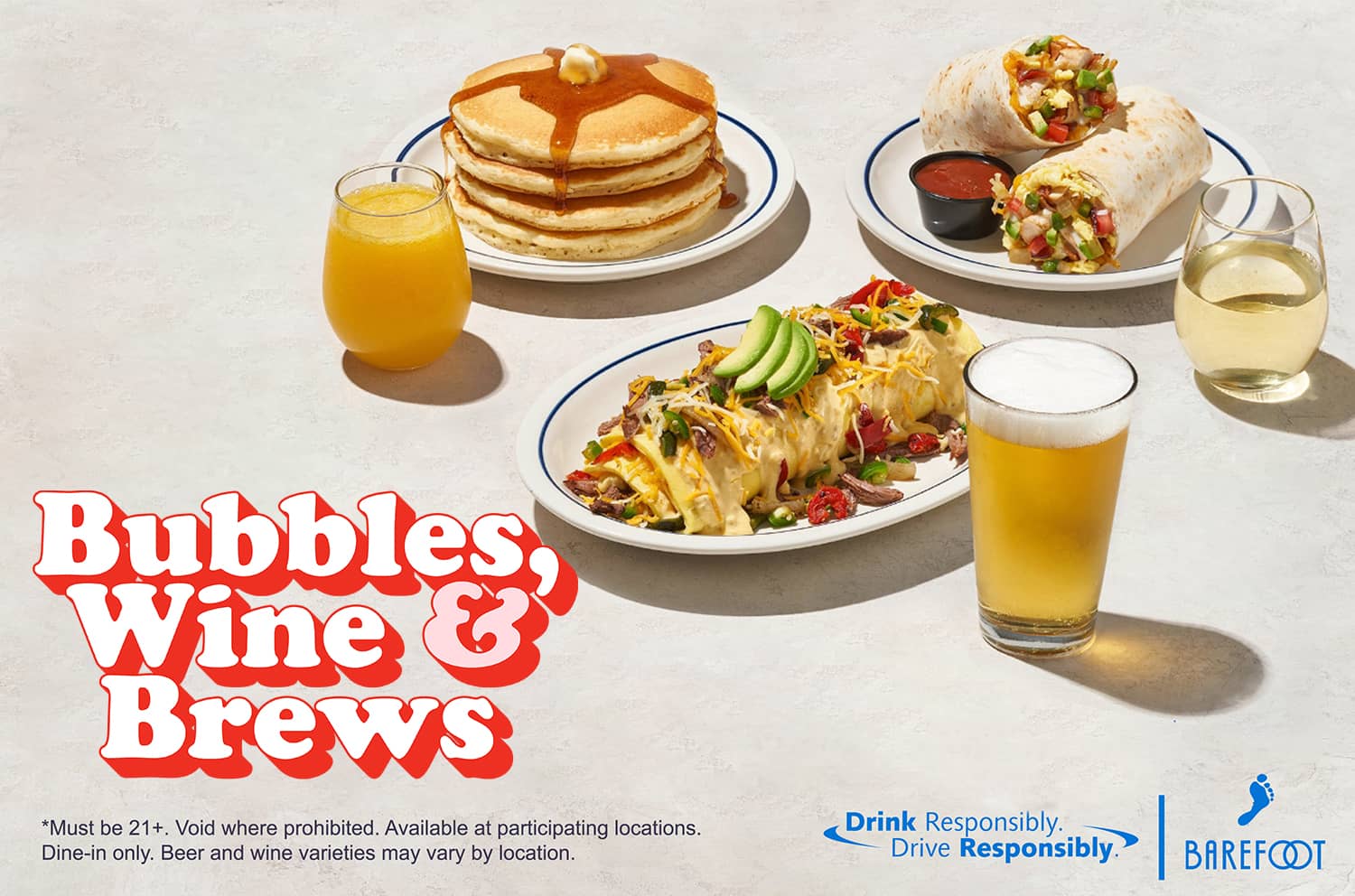 Did You Know?...
For 60 years, the IHOP® family restaurant chain has served our world-famous pancakes and a wide variety of breakfast, lunch and dinner items that are loved by people of all ages - offering an affordable, everyday dining experience with warm and friendly service.
Come as You Are
Don't worry about formal attire, come as you are, as we offer a casual dining experience. See what other guests have enjoyed about their experiences by visiting our pages on Yelp, Facebook, or Google.
Looking for an exciting career? Checkout our current restaurant jobs in Sevierville.
Find Another IHOP Nearby
There are no locations in your search area. Please try a different search area.